Our in-house design team have compiled a few simple tips that will help you turn your holiday home into a comfortable and desirable oasis for guests.
1. Quality is Key
First impressions count! When guests first sink into a sofa, gather around a dining table, or fall into a cosy bed, they like to feel that real attention has gone into making them as comfortable as possible.
A tired guest can be a grumpy guest, so ensure you pick a high-quality mattress and bed linen; these are the essential elements to a great night's sleep. Make sure guests want to spend time in your property by choosing a comfy sofa and chairs that will last and not wear easily, making your property look tired.
The furnishings you choose need to accommodate every type of guest and last a reasonable amount of time. Investing in hardwearing, durable furniture will save you money in the long term and keep your property looking fresher for longer.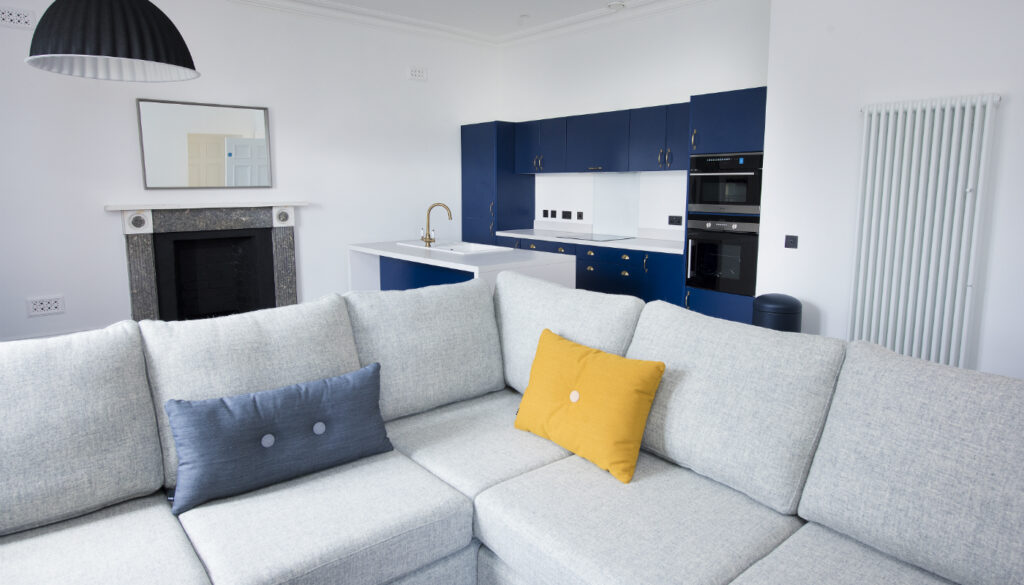 2. Practicality Before Perfection
There can be a temptation to try and make your holiday property "too perfect" and this can sometimes overshadow the importance of practicality.
You will have many guests passing through your property week after week, families with lively young children and active pets, muddy hikers, guests in a celebratory mood (and sometimes those who are just a little bit clumsy!). Try and avoid furnishings which are easily breakable and costly to replace.
Just because something may look great does not mean it is right for a holiday home. Pieces with sharp edges, light fabrics and items made of glass don't work well with inquisitive young children and animals. Also, carefully consider items which could hinder those with disabilities or mobility issues.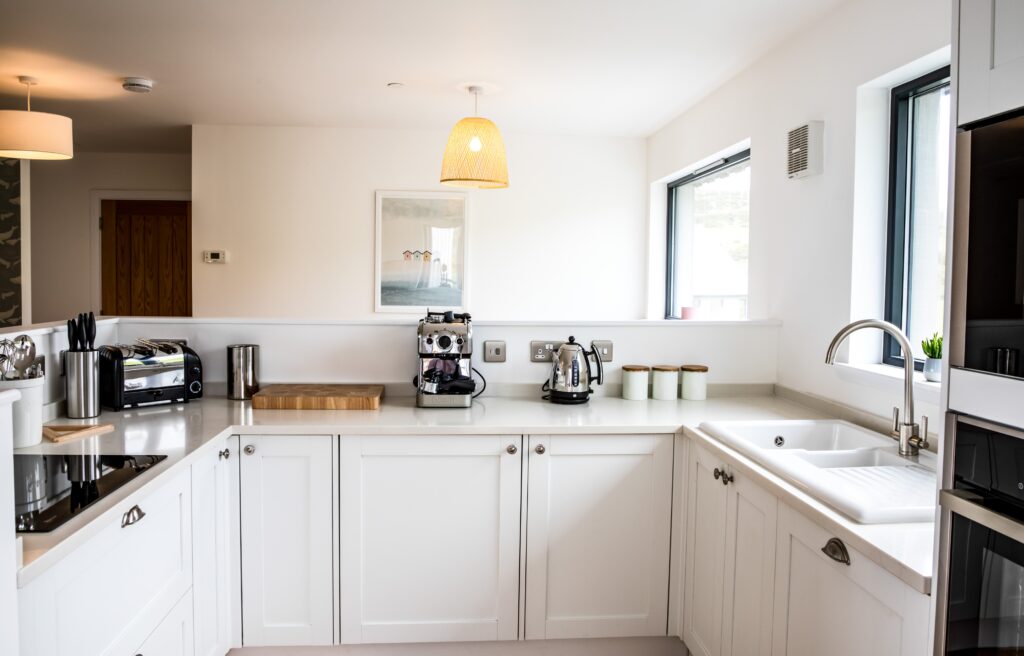 3. Cut the Clutter
It's easy to get excited at the prospect of decorating your holiday home and get buried under an avalanche of shiny new purchases. However, it is important not to clutter or over-style your property.
An excess of décor can create operational challenges and come across as untidy, particularly when it comes to capturing gallery images of the rooms. Busy photos can be distracting and off-putting to guests, who may feel they can't get a clear view of what they are booking.
Additionally, an overcrowded room might dissuade those with young children or pets, they may feel they will not be able to move around freely without breaking or bumping into things. So, keep it simple!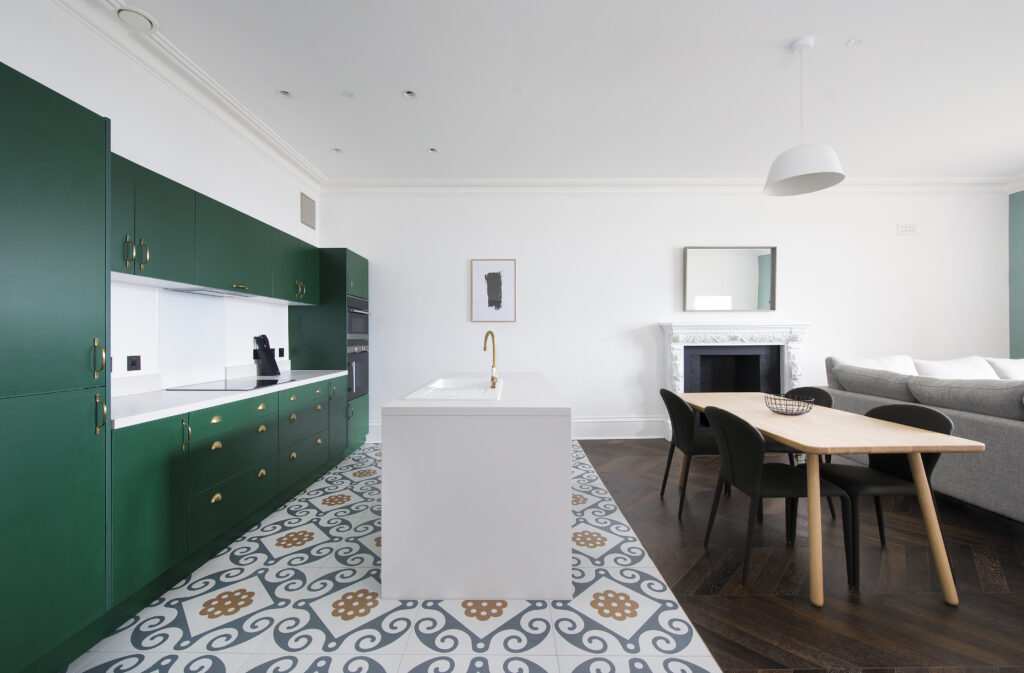 4. Don't be Camera Shy
Photos are what sell your property to guests. The last thing you want is for holidaymakers to scroll past your property because it didn't make an impression, or they simply didn't notice it.
Striking the right tone with your décor and making a statement with colours and furnishings can help your property stand out amongst others and grab potential guests' attention.
Encourage your guests to show off your property by creating 'Instagram-able' spaces that make an impact and become part of people's lasting memories.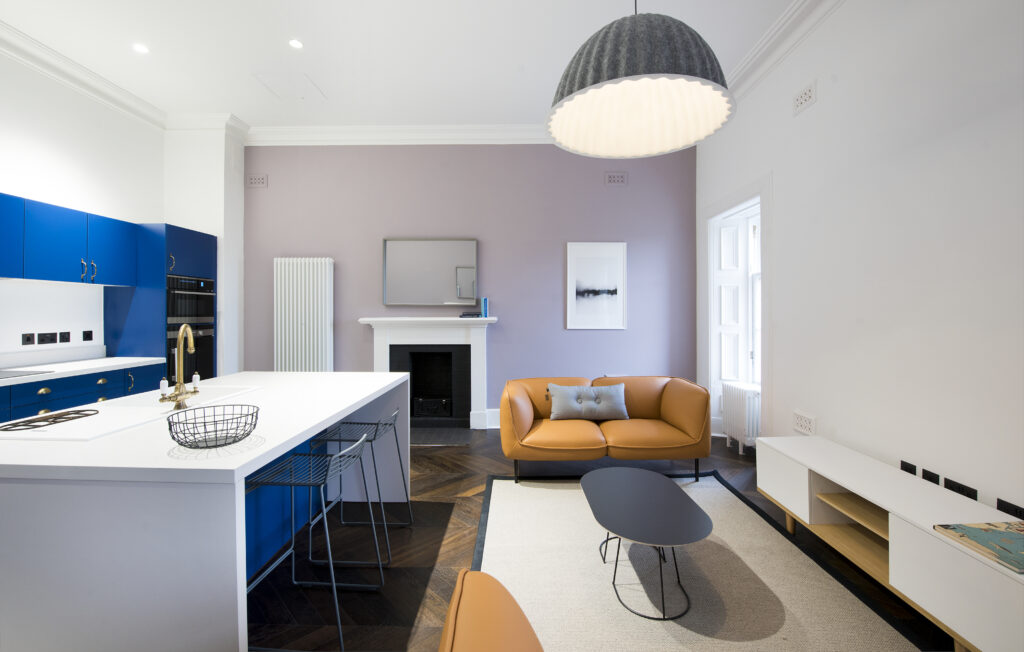 5. Don't Make it Personal
When holiday guests leave the office, get into their car, arrive at your property and pour themselves a glass of wine they want to feel like they can relax in a space that is truly theirs for the next few days. Guests want to create their own unique memories in a home that will become special to them for years to come.
Personal trinkets, photos and private items can ruin this illusion and make people feel like they are intruding in someone else's space. It is best to keep personal items to a minimum and ensure they are stored away when guests arrive.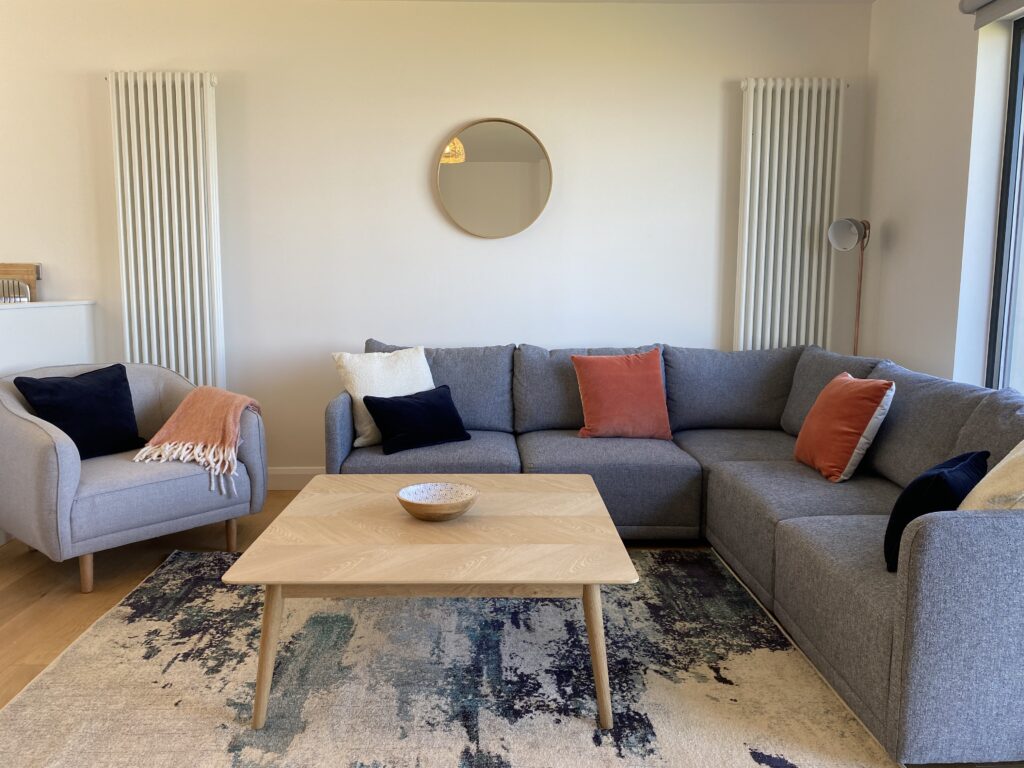 6. Know Your Guests
Your property shouldn't be designed according to your preferences alone. Be aware of who else you are furnishing your property for.
Think of your audience and their needs. If your property is ideal for families, the addition of child-friendly touches can set your property apart from the rest. Multi-generational bookings are more popular now than ever so avoid being too extreme with one particular style. Try and be inclusive.
Part of the enjoyment of a UK staycation is the ability to explore the local area and immerse yourself in the experiences native to the region. This can mean bikes, muddy boots, hiking gear, wet coats and scruffy dogs. Plan for this when furnishing your home and consider what touches you can add to better accommodate your guests and preserve your property.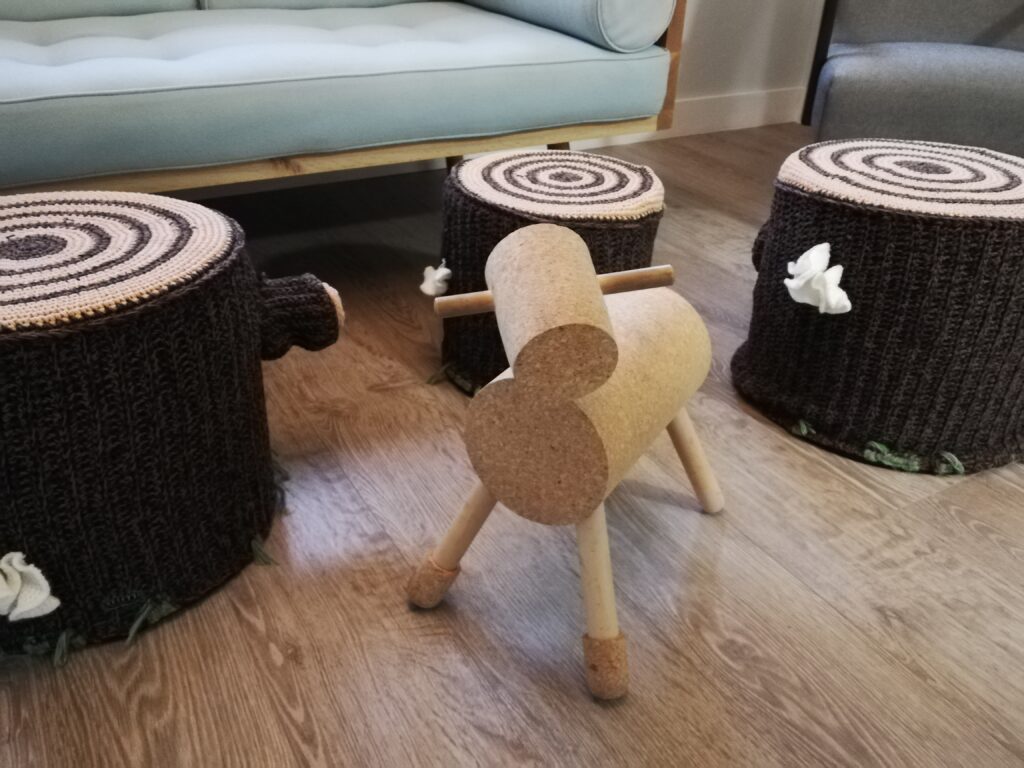 7. Fill the Space
Don't clutter or over-accessorise your property but ensure it is not too sparse either. Holiday properties which are too minimalist can appear cold and uninviting, or it can look like you have avoided investing in furnishing your holiday home.
The number one priority for guests on holiday is to relax and it is important your space encourages this. Ensure you have enough seating to comfortably accommodate all the guests, inside and out. Consider what storage might be needed in the rooms.
Sometimes a statement piece of furniture can fill a space that would be otherwise wasted and soften the room. Consider plants, benches and rugs. Perhaps use paint, wallpaper or artwork to break up a large expanse of white wall and create a more homely atmosphere.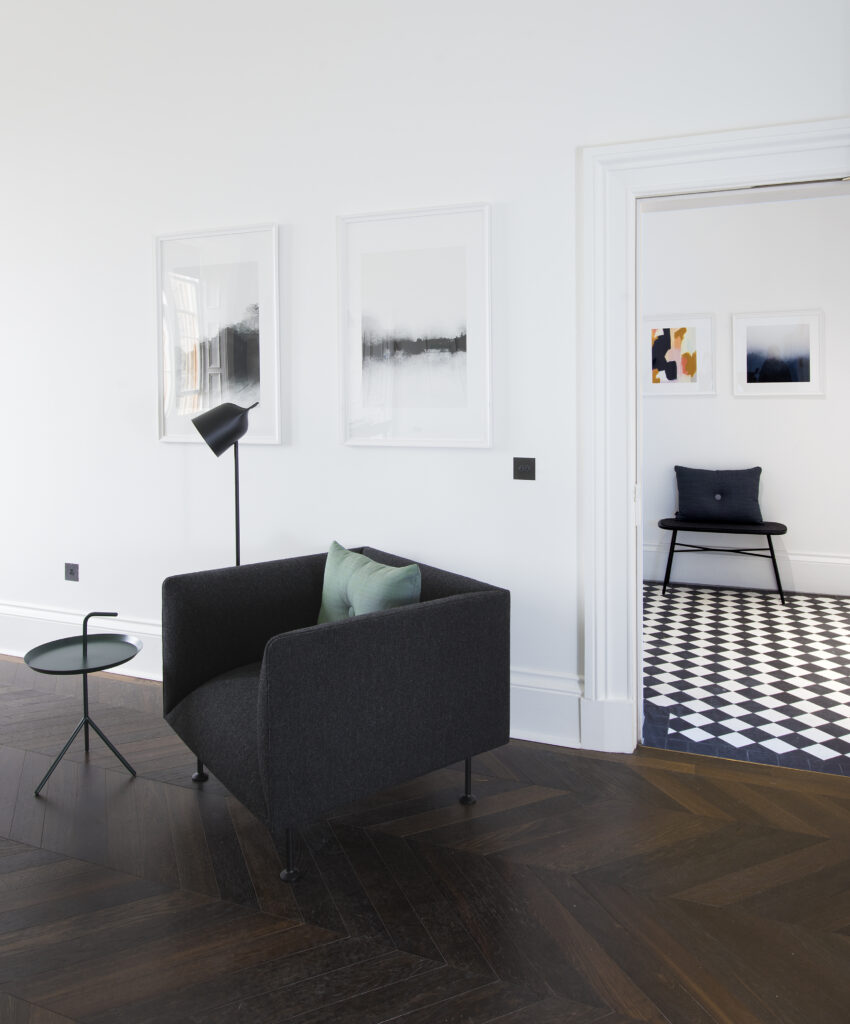 8. Location, Location, Location
The UK is home to many Areas of Outstanding Natural Beauty and iconic attractions that draw in guests from across the globe, so don't be afraid to let this influence your style.
Whilst heavily themed rooms are not recommended, homage can be paid to the local area through fabrics, artwork and colour palettes; be it coastal or rural. Doing so can connect the guests to their surroundings and enhance their stay, potentially drawing them to revisit the area in the future.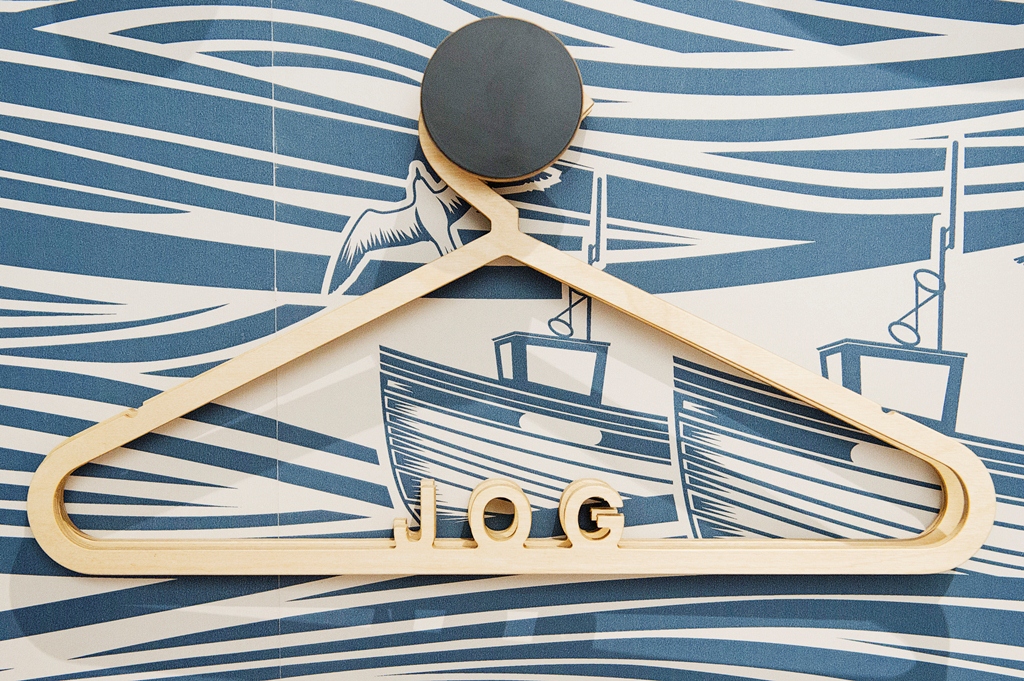 9. Don't Get Lost in the Mix
Your property may be one of many in a particular location so you will need to ensure it stands out amongst the competition. Don't be afraid of implementing those extra touches to get your property noticed. Try a feature wallpaper, striking pendant light or a bold accent chair.
Create unique selling points for your guests such as games tables for teenagers, and extra touches for pets such as dog bowls and blankets. Consider any kitchen extras which might give guests that extra touch of luxury.
Keep your property up to date! This doesn't mean you need to spend a fortune keeping up with every trend. Even subtle upgrades on your soft furnishings and integrating pops of colour can make all the difference and keep your property looking stylish.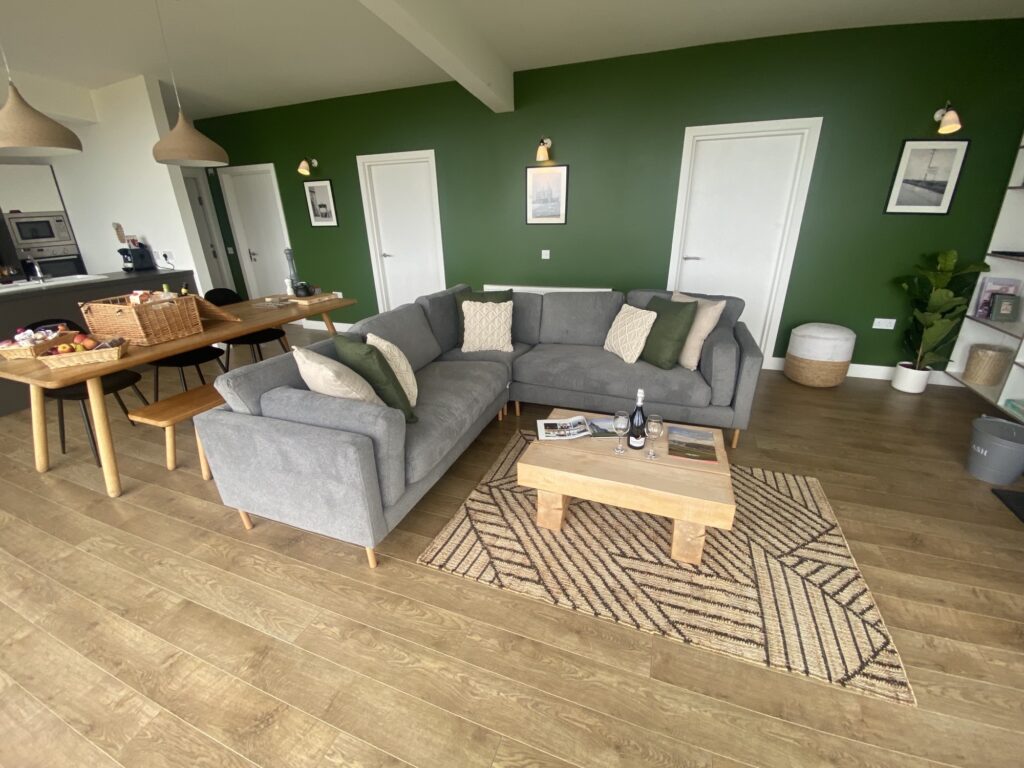 10. The Great Outdoors
Outdoor spaces have become just as important as indoor spaces in recent years. During those warm spring and summer evenings, guests will want to sit outside, take in the scenery and enjoy a glass of wine in total comfort. Make sure you create an outdoor space that encourages that.
Comfortable seating which accommodates the maximum occupancy of your property is essential. Supply cushions and throws so guests can stay cosy in the evenings. Create a sociable layout that makes the most of the surrounding nature and shows your property in the best light even before the guests have walked through the front door.